You've been waiting for this day for weeks, perhaps even months, and your LASIK appointment is almost here. It's normal to feel nervous or anxious before a surgical procedure. Our team at Pacific Northwest Eye Associates is committed to helping our patients fully understand the LASIK process to ease any possible fears. We've compiled a helpful guide to prepare you for LASIK, starting from the weeks before surgery.
Properly following this guide and instructions will help ensure a safe and effective procedure, with a healthy and speedy recovery.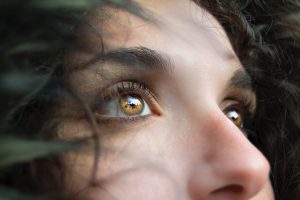 Weeks Prior to LASIK Surgery
Patients are required to have a dilated pre-operative exam before LASIK. This usually occurs a week before the surgery date. If you are a soft contact lens wearer, you will need to discontinue wearing your contacts lenses at least 5 days prior to the pre-op exam.  Please discuss with the Vision Correction Coordinator prior to your visit.
For patients who wear RGP (rigid gas permeable) lenses, we ask that you remove the lenses two weeks for every decade that you've worn RGP lenses. So, if a patient wore RGP lenses for 20 years, they would need to have them removed for four weeks prior to their dilated pre-operative exam.
The Day Prior to LASIK Surgery
The day before LASIK surgery, please refrain from wearing makeup, perfume, cologne, or fragrance lotions. These products can irritate the eyes before and during surgery, increasing the risk of infection or complications. However, do begin using artificial eye drops as prescribed. It's important to keep your eyes moist when preparing for LASIK.
We require our patients to make transportation arrangements for surgery and the next day follow-up visit. It is not safe to drive after LASIK until you've properly cleared by Dr. Patel. Be sure to review any documentation and paperwork to make sure everything's in order. Don't hesitate to contact our Tacoma office if you have any last minute questions.
The Day of LASIK Surgery in Tacoma
We suggest wearing comfortable, loose-fitting clothing to your appointment. Don't use any hair products that contain alcohol, such as hair spray or mousse. This can interfere with the laser. Lastly, make sure that any trace of makeup is removed from the eyes and face.
Unlike most surgical procedures, there are no dietary restrictions before LASIK. However, we do recommend our patients have a light and nutritious meal prior. You may want to avoid consuming caffeine, as it can make it difficult to fully relax before surgery. Be sure to notify Dr. Patel of any prescribed medications you must take on the day of.
Schedule a LASIK Consultation at our Tacoma Eye Clinic
We understand that the idea of surgery may be nerve-racking to some. However, rest assured that you're in trained and skilled hands at Pacific Northwest Eye Associates. If you're considering LASIK, the first step to clear and hassle-free vision is to schedule a consultation.
If you are interested in finding out if laser vision correction surgery or any of our other vision correction procedures are right for you, please contact our Vision Correction Surgery Coordinators by calling them directly at (253) 759-5500 or by contacting them via email at lasik@pnweye.com.  They will schedule a complimentary screening exam where your individual vision correction surgery plan will be discussed with you after doing measurements of your eyes.  Once we have determined that you are a good candidate for vision correction surgery, you will return to visit with Dr. Niraj Patel for a detailed examination in preparation for your procedure.